Grid
Grid can display different useful grids and lines on the photo. The grids include a rectangular grid, thirds and golden ratio and golden spiral.
These grids can help you to compose your photo. Don't forget to turn off the plugin before exporting the photos!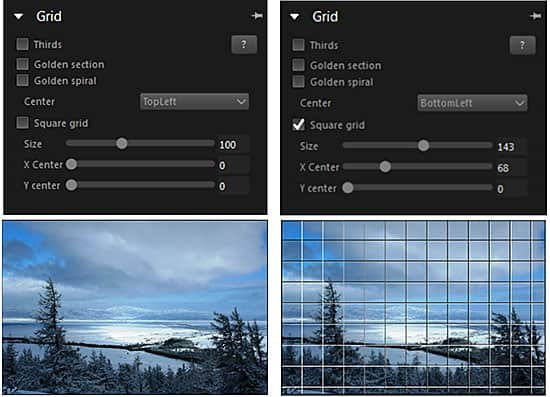 Get plugin:
AfterShot / AfterShot Pro 3
Download now in-product from
"Get More."
Linux users:
AfterShot / AfterShot Pro 2.2
Plug-in categories
Notice: The plugins shown on this page are not created by Corel Corp and are not tested or warranted by Corel. These plugins are created, sold, and supported by the developers of the individual plugins.