Need to Open a CR2 File?
Download Aftershot to open your file now.
A full 30-Day free trial of this photo editing software.
No credit card required.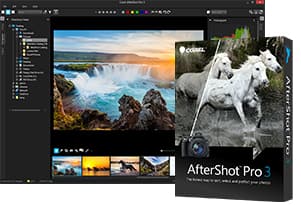 What is a CR2 File?
CR2 file is a RAW digital photography file format which was developed by Canon. This file format stores lossless details from the camera sensor without any processing of the image. Unlike other processed image formats like Jpeg which only records 8 bits of RGB, CR2 records up to 14 bits of RGB. The lossless feature of this image format makes it ideal for storing image's originality and a lot of post processing can be done later. Canon's been using this format since their 350D, 20D, 1D MarkII camera models. For that it's one of the most common RAW image formats available and that's why it was included in AfterShot Pro.
How to open CR2 files with Aftershot
Launch Aftershot
Choose File > Open
Find the CR2 file you wish to open
Select the File(s)
Edit & Save Your File!
Open CR2 files in Windows
Compatible with:
Windows 10
Windows 9
Windows 8
Aftershot Opens CR2 Files and many more file formats
We designed Aftershot to open a wide range of file format, including all of the following: