Need to Open a ORF File?
Download Aftershot to open your file now.
A full 30-Day free trial of this photo editing software.
No credit card required.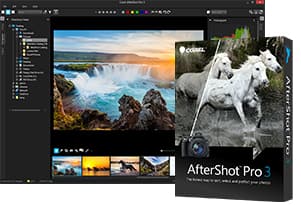 What is a ORF File?
ORF is the native raw image format of Olympus digital cameras. Images captured by camera sensor are directly rendered into ORF format without any kind of adjustment. Like other raw image formats ORF is not intended to be directly viewed. It is rather used as a digital negative of the image for editing and producing viewable formats of the image. ORF format also have header feature which contains image information like color temperature, saturation, contrast, and metadata of the image. ORF files are best suited in AfterShot Pro for editing.
How to open ORF files with Aftershot
Launch Aftershot
Choose File > Open
Find the ORF file you wish to open
Select the File(s)
Edit & Save Your File!
Open ORF files in Windows
Compatible with:
Windows 10
Windows 9
Windows 8
Aftershot Opens ORF Files and many more file formats
We designed Aftershot to open a wide range of file format, including all of the following: