Need to Open a DNG File?
Download Aftershot to open your file now.
A full 30-Day free trial of this photo editing software.
No credit card required.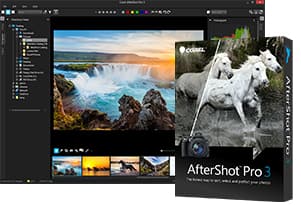 What is a DNG File?
Adobe introduced their open and royalty free raw image format, DNG, back in 2004. This format is popular for its high compatibility and some other useful features. DNG files are smaller in size than RAW image format but they can contain every bit of details of the RAW format. All the changes made in a DNG file can be saved in a single file, which makes it simple and hassle-free to use. Alongside with all Adobe applications DNG format is also used as the native format by some camera manufactures like Leica and Hasselblad. With AfterShot Pro DNG files are great for image manipulation.
How to open DNG files with Aftershot
Launch Aftershot
Choose File > Open
Find the DNG file you wish to open
Select the File(s)
Edit & Save Your File!
Open DNG files in Windows
Compatible with:
Windows 10
Windows 9
Windows 8
Aftershot Opens DNG Files and many more file formats
We designed Aftershot to open a wide range of file format, including all of the following: