Need to Open a NEF File?
Download Aftershot to open your file now.
A full 30-Day free trial of this photo editing software.
No credit card required.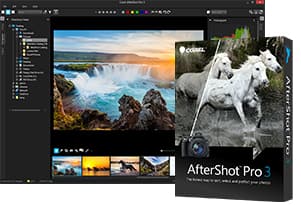 What is a NEF File?
Nikon Electronic Format (NEF) is a RAW file format for containing digital photos taken by Nikon cameras. NEF format contains every detail of the image captured by the camera sensors. It is basically a digital negative of the captured image with no compression and loss of quality. Also, this format stores metadata of the captured images which includes the camera's model, settings description, lens information, etc. The post processing of the images like adjusting the white balance, hue, sharpness, tone, etc. are never permanent in this format. So, the user can alter the image without losing any quality and original details. On AfterShot Pro NEF is a great format for editing images with ease.
How to open NEF files with Aftershot
Launch Aftershot
Choose File > Open
Find the NEF file you wish to open
Select the File(s)
Edit & Save Your File!
Open NEF files in Windows
Compatible with:
Windows 10
Windows 9
Windows 8
Aftershot Opens NEF Files and many more file formats
We designed Aftershot to open a wide range of file format, including all of the following: