Need to Open a DCR File?
Download Aftershot to open your file now.
A full 30-Day free trial of this photo editing software.
No credit card required.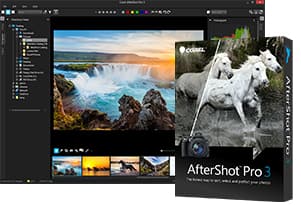 What is a DCR File?
DCR is short for Digital Camera Raw, the raw image format created by Kodak. It is used in Kodak SLR cameras to store uncompressed and lossless version of the images taken. DCR image appears exactly like it's been captured without any kind of image adjustment. The DCR images may also contain information about the picture, like timeframe of the picture taken and camera settings etc. DCR images can be edited with image editing software and converted into bitmap graphic formats like JPG or PNG. AfterShot Pro is one of the best tool for that.
How to open DCR files with Aftershot
Launch Aftershot
Choose File > Open
Find the DCR file you wish to open
Select the File(s)
Edit & Save Your File!
Open DCR files in Windows
Compatible with:
Windows 10
Windows 9
Windows 8
Aftershot Opens DCR Files and many more file formats
We designed Aftershot to open a wide range of file format, including all of the following: