Black & White - Black & White with Spot Color
This plug-in provides Black and White conversion with much more control than simple desaturation. Choose what color channels to use, then optionally restore one or two colors back into the image, as seen in the example to the right showing the original, the Black and White version, and the Spot Color additions.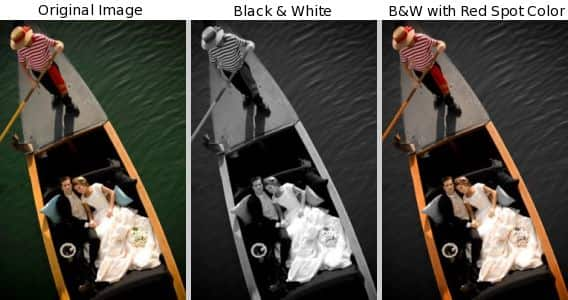 Download this plugin now:
Black & White is included with AfterShot Pro and can be found on the 'Plugins' tool tab
Plug-in categories
Notice: The plugins shown on this page are not created by Corel Corp and are not tested or warranted by Corel. These plugins are created, sold, and supported by the developers of the individual plugins.