Need to Open a RAW File?
Download Aftershot to open your file now.
A full 30-Day free trial of this photo editing software.
No credit card required.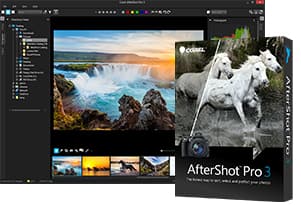 What is a RAW File?
RAW file is the most common file format for uncompressed images captured by digital cameras and Scanners. RAW files are generally large in size because it contains minimally processed image data with lossless quality. It contains the direct image data from the camera sensors with no loss of quality and alteration. Basically, this file format is used to store the fullest details of the captured images so that they can be edited with users taste and preference. RAW files can't be printed or edited with basic bitmap graphics software. For RAW files AfterShot Pro is one of the best software available.
How to open RAW files with Aftershot
Launch Aftershot
Choose File > Open
Find the RAW file you wish to open
Select the File(s)
Edit & Save Your File!
Open RAW files in Windows
Compatible with:
Windows 10
Windows 9
Windows 8
Aftershot Opens RAW Files and many more file formats
We designed Aftershot to open a wide range of file format, including all of the following: