Free Photo Editor

Easy-to-learn RAW photo editor
Edit faster, deliver higher quality images sooner and get back behind the camera where you belong with Corel® AfterShot™ Pro 3, the world's fastest RAW photo-editing software - up to 4 x faster than Adobe® Lightroom®*. Brand and protect your work with new Watermarking, regain more detail in overexposed images with enhanced Highlight Recovery, and cut editing time with new Blemish Remover tools.
Corel AfterShot Pro 3

Easily sort, organize and view photos
Save time with an ultra-fast workflow
Edit and perfect one or thousands of photos
Features
System Requirements
Supported Cameras
Compare to Lightroom
Other Free Photo-Editing Software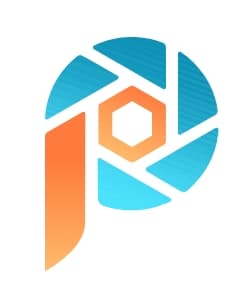 PaintShop Pro 2022
Download Now
New! Comprehensive Watermarking
Deter unauthorized copying and brand your photos with your logo or contact info
Easily add any text and graphics
Apply watermarks to individual photos or batches, and adjust size, rotation, position, transparency and more
More detailed Highlight Recovery
Regain more of the detail and tone from your overexposed photos with enhanced Highlight Recovery
Use the Highlight Recovery Range slider for finer control
Faster photo retouching
Save time by doing more touchups and photo corrections in AfterShot Pro 3, rather than jumping to PaintShop Pro or PhotoShop
Easily make detailed edits with the circle, brush, polygon and freehand tools in the new Blemish Remover tool
Remove dust, spots, smudges and a variety of imperfections for flawless photos
Automate editing with presets
Tap into the power of presets to automate repetitive processing jobs or quickly reproduce a look that would otherwise be tedious to replicate
Browse, preview and download free and for-purchase presets in the new Image Preset Library
New! Lens Correction Development Kit and Updater
Make and share your own lens corrections with the easy-to-follow instructions
Load your lens corrections into AfterShot Pro 3 to easily share them online
A new Lens Correction Updater dynamically updates AfterShot Pro 3 with new lens corrections from Corel or the AfterShot community
Please note: AfterShot Pro 3 is 64-bit only.
Windows® 10, Windows® 8.1, Windows® 8, Windows® 7 with latest service pack (64-bit editions)
64-bit Intel or AMD processor (multi-core processor recommended)
2 GB of RAM (4 GB recommended for HDR)
400 MB of available hard-disk space required
1024x768 resolution with 16-bit color display (1280 x 768 resolution with 24 bit or higher color display recommended)
Internet connection required for online help and program updates
Mac OS®X 10.9 or later (64-bit edition)
All Intel® Macs model are supported
2 GB of RAM
250 MB of available hard-disk space required
1024 x 768 resolution with 16-bit color display
Internet connection required for online help and program updates
Fedora®19 or Ubuntu® 14.04 or later (64-bit distributions)
64-bit Intel or AMD processor (multi-core processor recommended)
2 GB of RAM
250 MB of available hard disk space required
1024 x 768 resolution with 16-bit color
Internet connection required for online help and program updates
Dependencies: Glib 2.4, KDE or GNOME recommended (full list of dependencies in RPM & DEB packages)
Enable desktop compositing and freedesktop.org-compliant window manager (KDE, Gnome, and others) recommended
64-bit distributions require 32-bit compatibility libraries (ia32-libs)
JPG, TIFF
RAW file support from most leading camera manufacturers: ARW, CR2, CRW, DCR, DNG, MRW, NEF, NRW, ORF, PEF, RAW, RW2, RWL, SR2
Internet Explorer 11 or higher, or Microsoft Edge
Safari 5.1 or higher